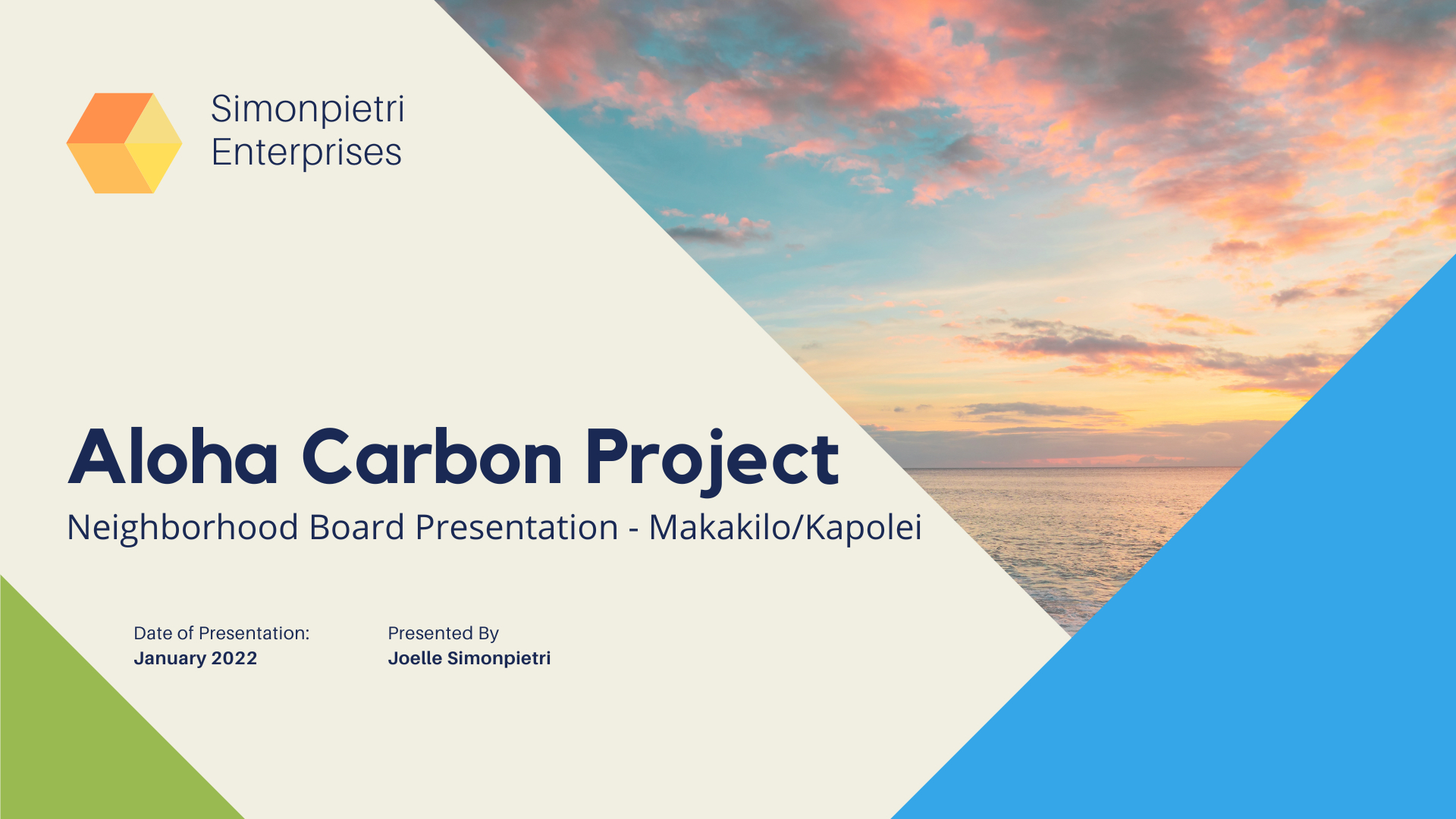 Want to watch our presentation?
Watch as we present the Aloha Carbon project to the local community and gain feedback from community members.
Other resources & presentations
Aloha Carbon Hawaii 2022 Presentation
See a slide deck overview going over our company, what we do, and the problems we hope to provide solutions to with our proposed bioenergy project on the island of Oahu, Hawaii.
Our journey to develop a Community-informed bioenergy project
See a slide deck of the presentation we gave at the 2023 Hawaii Bioeconomy Trade Organization Forum where we go over input we've received from the community to help develop our project.