The Project: Aloha Carbon Hawaiʻi
Aloha Carbon is a globally focused small business addressing local waste problems. Each year, 560 million tons of C&D are landfilled in the U.S. This is more than twice as much as municipal solid waste generated annually. While these C&D materials can sometimes be difficult to re-use, Aloha Carbon specializes in making use of these materials possible. As a company, we perform community-informed bioenergy projects; which means we genuinely want to hear from you. Visit our Get Involved page and complete our survey to share your input or click the button below.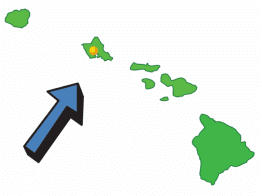 "Just want to say WOW! … I welcome your project to the community. It's marvelous. Thank you !"
Kioni Dudley, Kapolei Neighborhood Board Member
January 2022
"Just want to mahalo [thank] you … for trying to make things better. I'm 100% with you that your project would make a huge difference to the way we handle waste on island."
Makana Paris, Kapolei Neighborhood Board Chair
January 2022
C&D waste

An example of a typical day's worth of C&D waste on Oahu.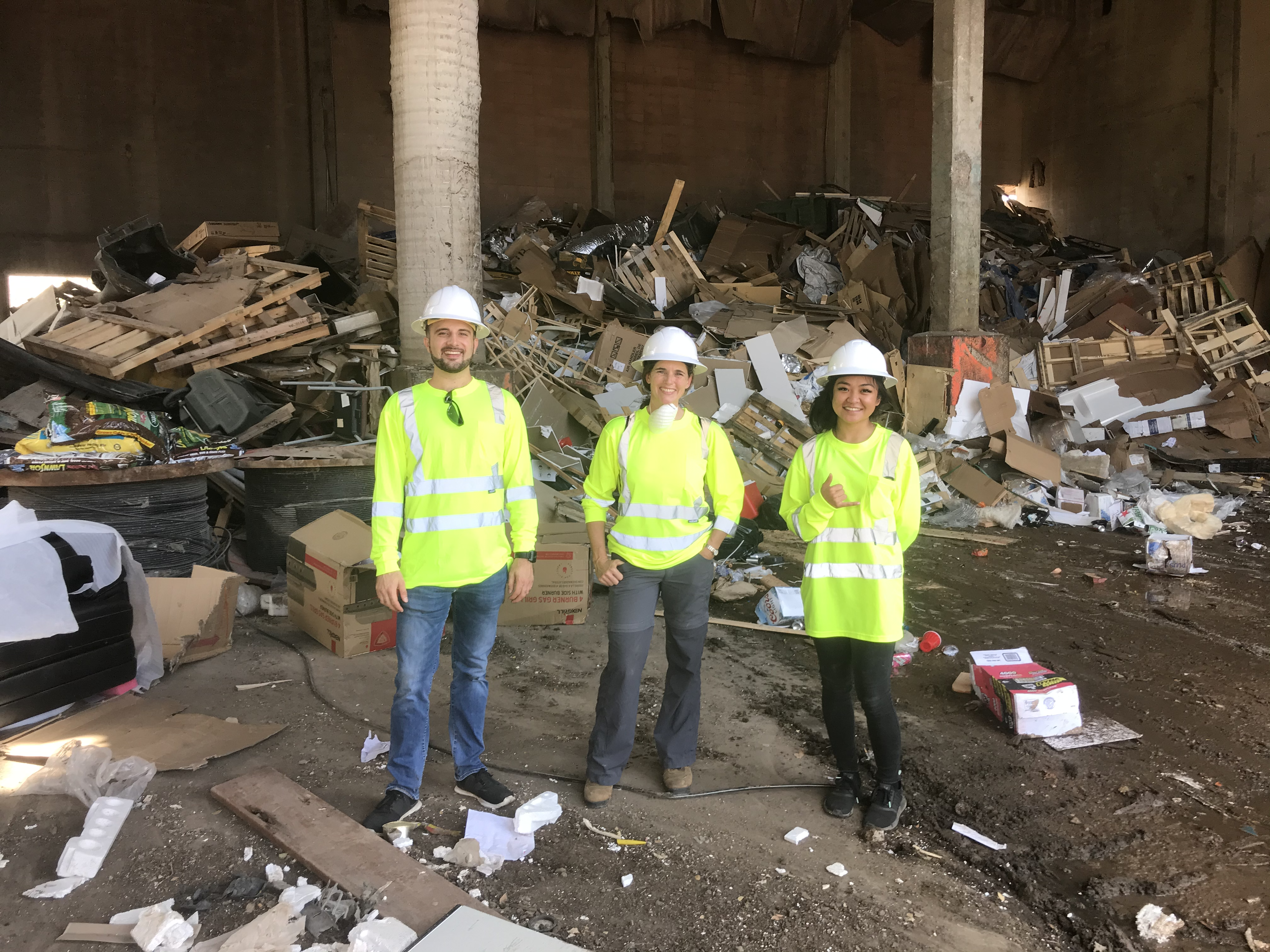 Simonpietri team members get dirty at a sampling event to study the C&D waste stream on Oahu, Hawaii.
Take a look below to see what components actually make up C&D waste and what we can use out of that to make fuel.
Our technology

Integrated gasification and gas cleanup system for C&D waste
We are developing an integrated feedstock preparation, gasification and gas cleanup process to convert construction and demolition debris and other solid wastes of high community impact into cost-competitive bioenergy products such as electricity, hydrogen and Sustainable Aviation Fuel (SAF). Our research to date has proven the concept and is now engaged in scaling up our proprietary techniques to gasify C&D waste containing high amounts of arsenic, boron, chromium, and lead, and sequester those toxic heavy metals away from the syngas, as well as to immobilize the metals to reducing leaching into the environment from the ash.
Landfill diversion
One of the problems we are addressing is the fact that there are very few options available to recycle and reuse construction and demolition (C&D) debris in Hawaii and how most of it still ends up in landfills. On Oahu alone, nearly 2,000 tons of C&D waste is landfilled daily. That's a lot of waste!
Additionally, for this problem, we are working to address the negative impacts of waste hauling and disposal for surrounding communities that are deeply opposed to the landfill and traditionally have a higher population of lower-income and native residents.
The good news is roughly 40% of C&D waste is waste lumber and treated wood which we can use as a feedstock to make a variety of renewable and green products.
clean energy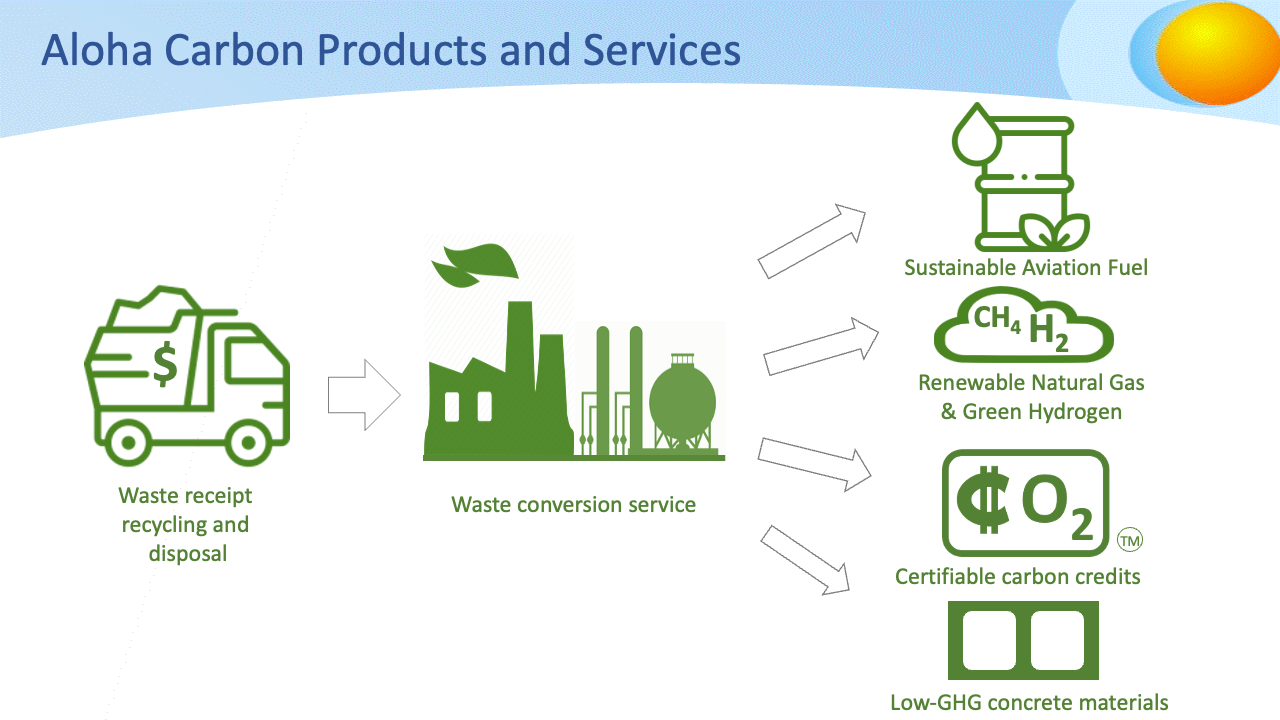 Greenhouse gas lifecycle
The hydrogen (H2) that we can make is nearly zero in lifecycle greenhouse gas emissions. Our process is actually lower than the H2 from electrolysis of water, primarily due to the land use change of ground mounted solar on agricultural land.
Our independent environmental certification firm calculated that our project would displace the same amount of carbon dioxide (CO2) as 100,000 acres of forest. That would be about the equivalent of planting forest on every single acre of agricultural land on the island of Oahu, but without actually having to use any of that agricultural land.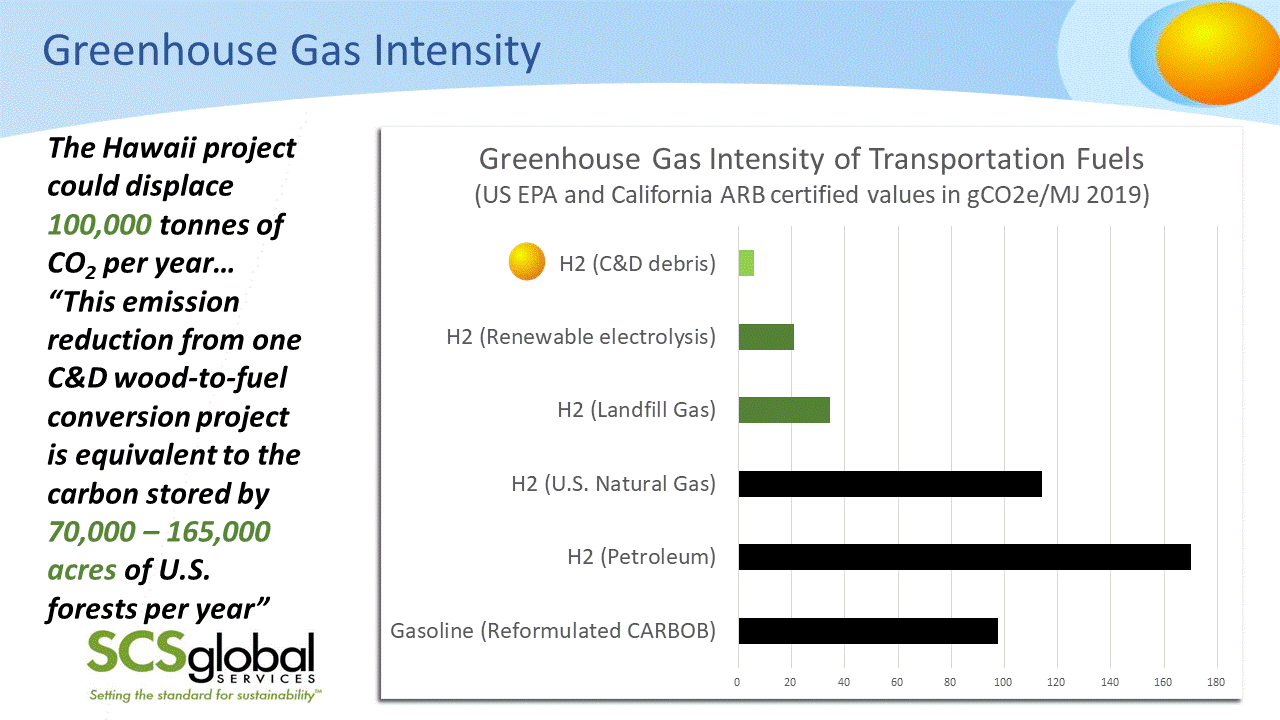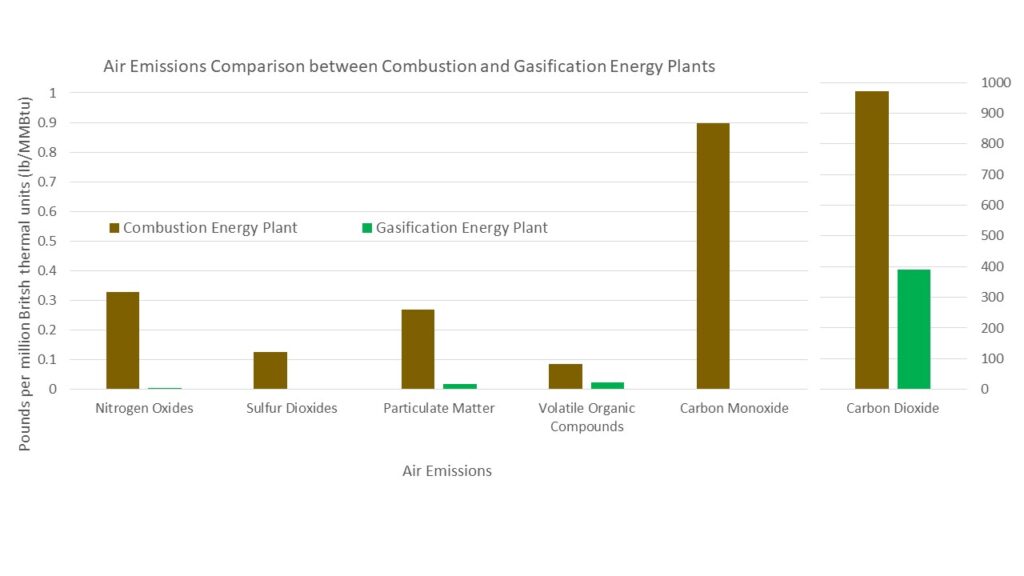 Green jobs
The bioeconomy sector is growing in the U.S. and Aloha Carbon is a part of that! Bioeconomy growth improves U.S. energy security, addresses environmental challenges, and creates new industries and employment opportunities for local communities.